Organize your Understairs space.
Most of the houses that have Understairs, have some unused or clothered space. At Slideco we have saying "No space goes to waste".
There are a lot of ways how you can use your understairs more effectively.
One of the ways is to use it as the storage. Slideco team will help you design the understairs wardrobe to meet your needs from both the practical as well as the aesthetic point of view. On top of that we have a wide range of colours and materials to allow us to incorporate the wardrobe to the style of your home.
Would you like to know how it works…?
Send your dimensions to get a quote.
Visit our Facebook page to see more ideas.
Or pick from the below designs that will fulfil your needs.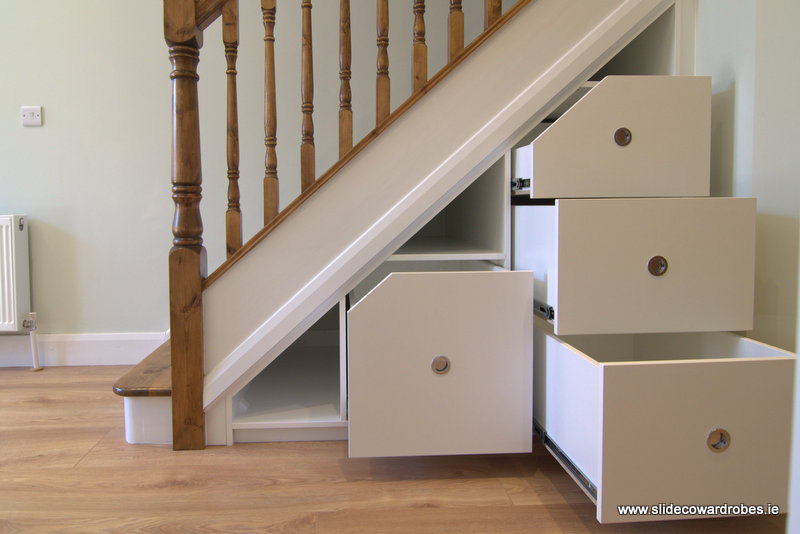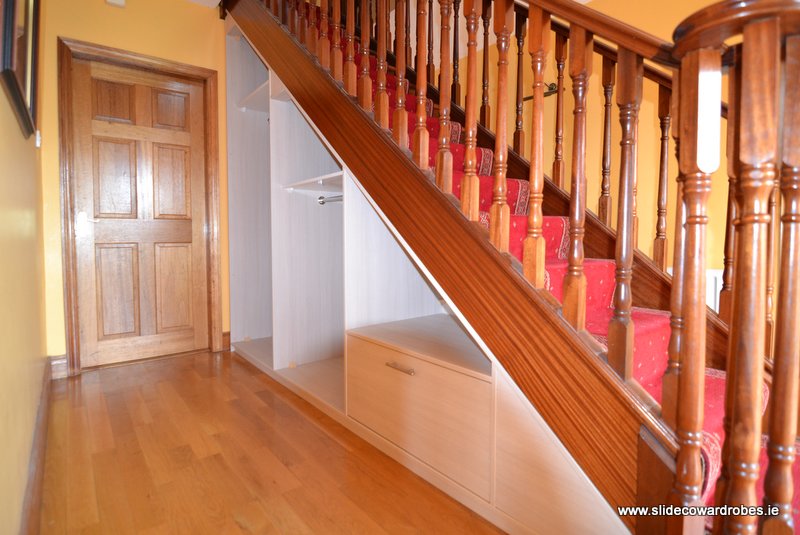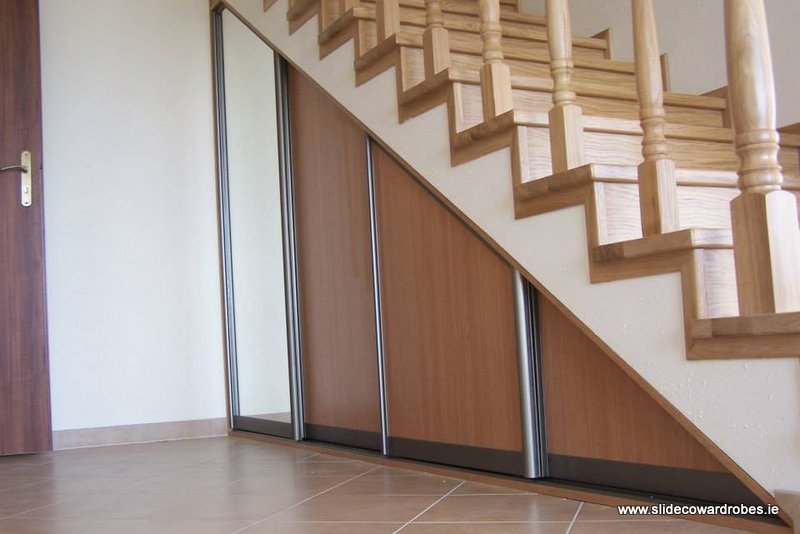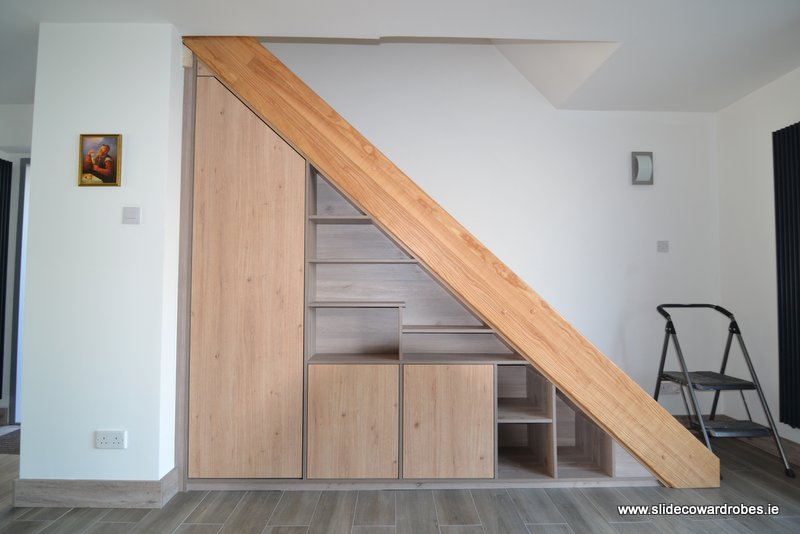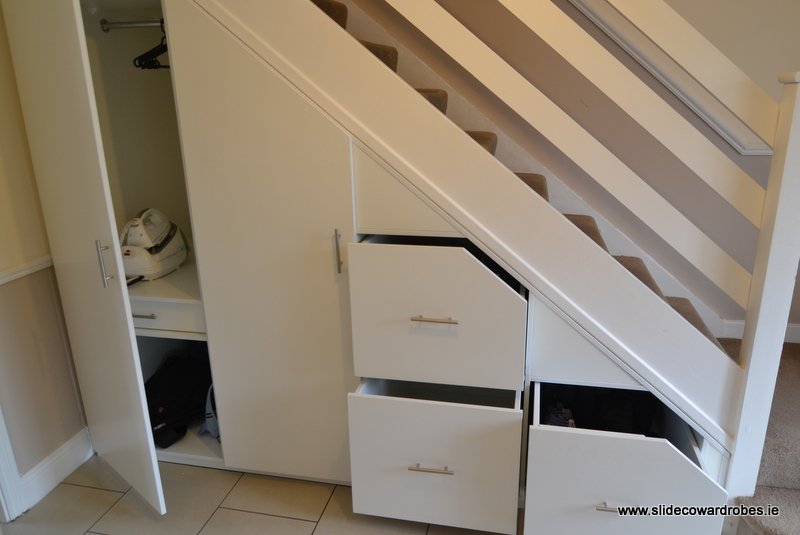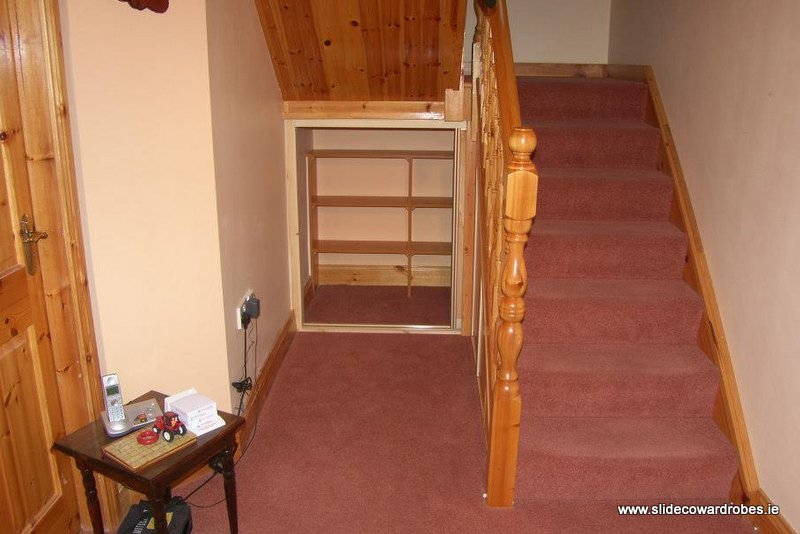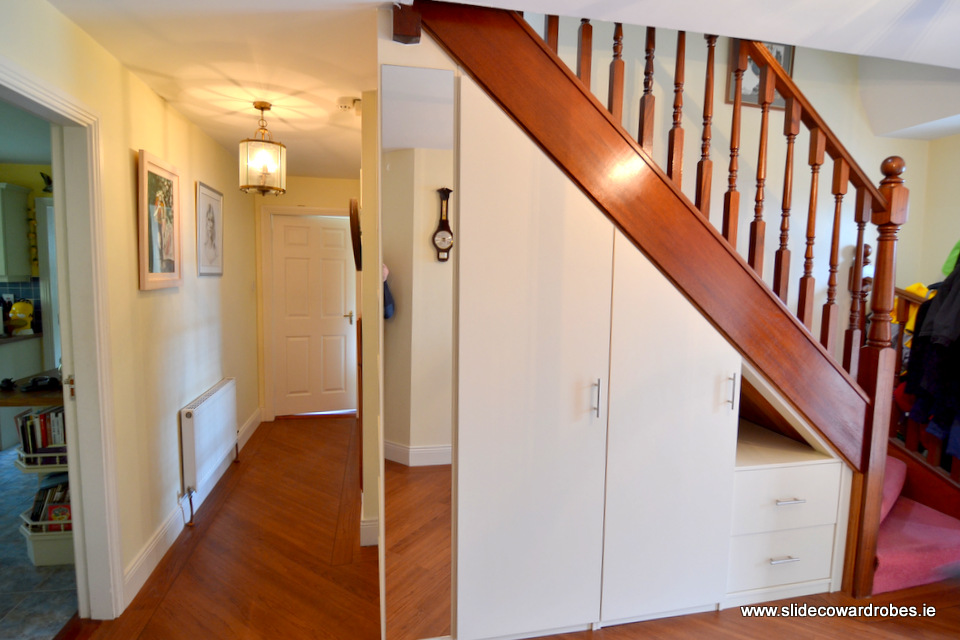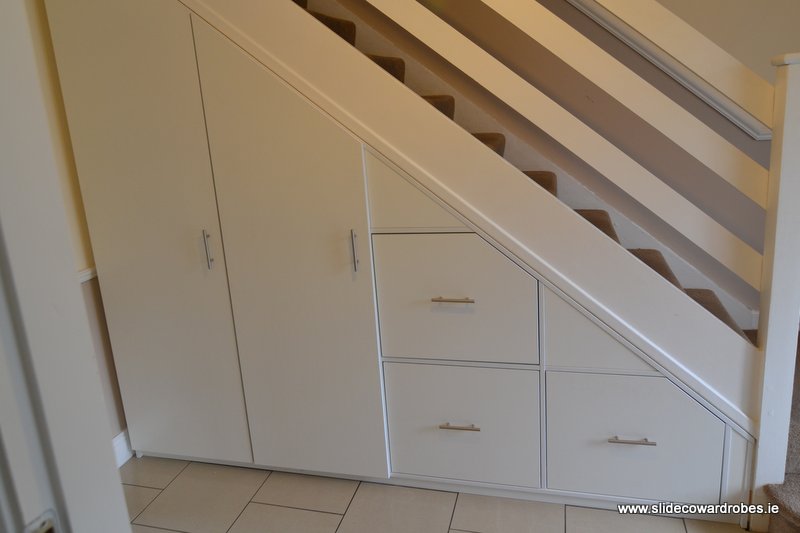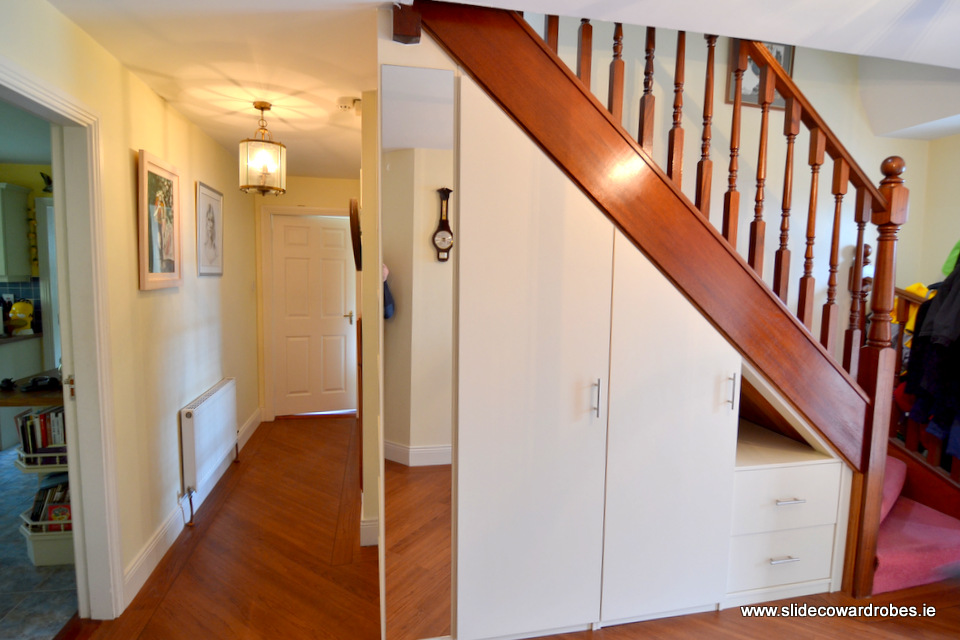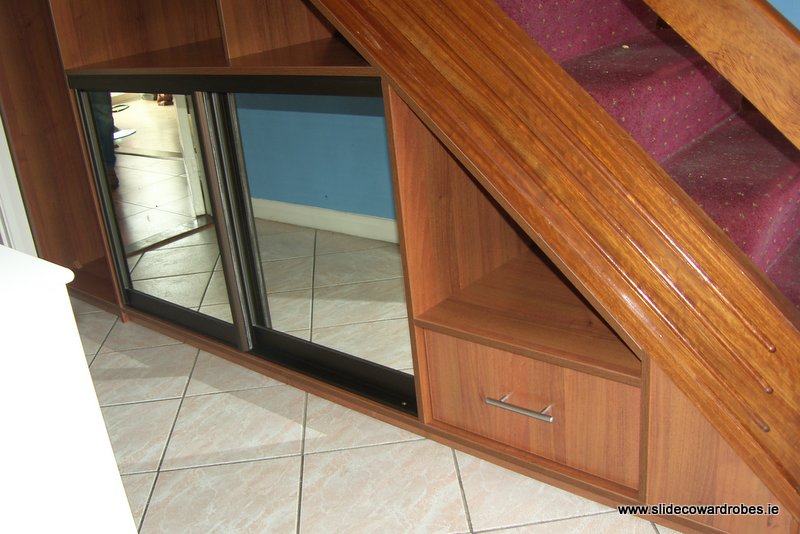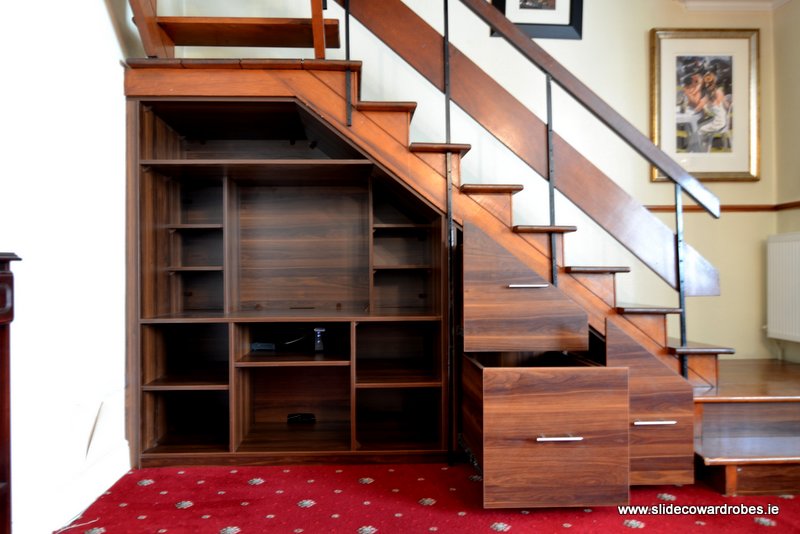 Pull out Drawers in understairs unit
Very usefull part of your understairsunit. Especially at the lower part, where access to the back is limited. It will give you the maximum use of space. Note that handle of some sort has to be used for drawers full size. We have 2 types that we are using currently. If you looking for special handles talk to us about it.
We mesure and design in our software all units to determine all the details. Once we know the unit will suit your needs it can be ordered with 40% deposit.
Understairs Swing Doors.
For more subleme tastes we have an option with swing doors. It's our aluminium framed doors that allows us to use colour glass or mirror on one or all of the under stairs unit sections. Full mirror will certenly be much appreciated in the halway. Especially if behind you can have a small walk-in wardrobe.
At many occasions the unit will be a feature in the room. With Slide Deco you can be sure to be proud of it. Use shallower drawers with push to open runners or use it as a TV set. Options are endless. We will advise you what works and what doesn't and is not worth it. Send your dimentions for no obligation quote.
About Us
SLIDE DECO-Always Great Value Wardrobes.
We are a successful supplier of made-to-measure fitted wardrobes. You, as a partner, will benefit from working with high-quality products. It gives you a wide range of materials, the excellent installation service and the most competitive prices!
Furthermore, the interior designs come in over 100 colours to suit all tastes. Door styles are the most favourite part to design, thanks to the variety of materials. That means you can choose from frosted glass, melamine panels, mirrors, lacobels and even Fotolia.
Another benefit is working with experienced designers that will be able to present the best possible solutions for even the most awkward storage spaces such as sloped roofs, under stairs, corners etc.
Slideco Design Software allows viewing the project in 3D View. This accelerates the whole making process for comfort. It saves time for our customers. While almost all detail can be changed, the price is instantly updated, so there are no hidden charges, and customers are aware of the final cost.
Finally, the product reaches your home within 4-5 weeks of ordering while fitting takes 1 day.
The designers pay special attention to all details, ensuring that the customers' needs are met on any occasion.