Sliding Robes
What is the most important component of the wardrobe for you? Is it the sliding doors? Most of the time you keep your wardrobe closed and the first thing you will be facing are the doors. It can be a vital part of your bedroom in terms of decoration. You may go beyond the practical aspect and play with the decor.
Slide Deco has a big variety of options you can choose from when it comes to designing the doors. Pick from over 100 laminate colors and effects, mirrors, and over 30 colored glasses. You can split the doors any way you want, vertically, horizontally, or even use a wave shape split. We can even put your favorite picture on the doors.
Let your imagination free and let us fulfill your dreams.
To get in touch with us click HERE
Lack of ideas? Visit our Facebook page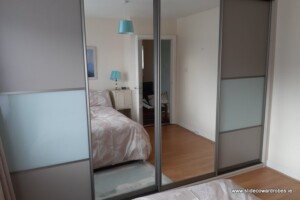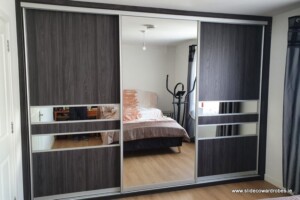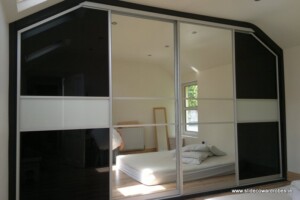 About Us
.
As a leading supplier of made-to-measure fitted wardrobes, we take pride in offering our partners high-quality products, exceptional installation services, and unbeatable prices. When you work with us, you'll enjoy a wide range of materials and over 100 interior design options, so you can create a wardrobe that truly reflects your taste and style.
One of the most exciting parts of designing your wardrobe is choosing the door style. From frosted glass to melamine panels to mirrors and even custom Fotolia prints, the possibilities are endless. Our experienced designers will work closely with you to find the best solution for even the most challenging storage spaces, such as sloped roofs, under stairs, and corners.
We use the latest Slideco Design Software to provide you with a 3D view of your project. This makes the whole process faster and more convenient, allowing you to make changes to almost any detail while instantly updating the price, so you never have to worry about hidden charges. Our products typically arrive at your home within 4-5 weeks of ordering, and our expert installation team can fit your new wardrobe in just one day.
At every step of the process, our designers pay close attention to detail to ensure that your needs are met and your expectations exceeded. Partner with us today and see why we're the go-to choice for made-to-measure fitted wardrobes!